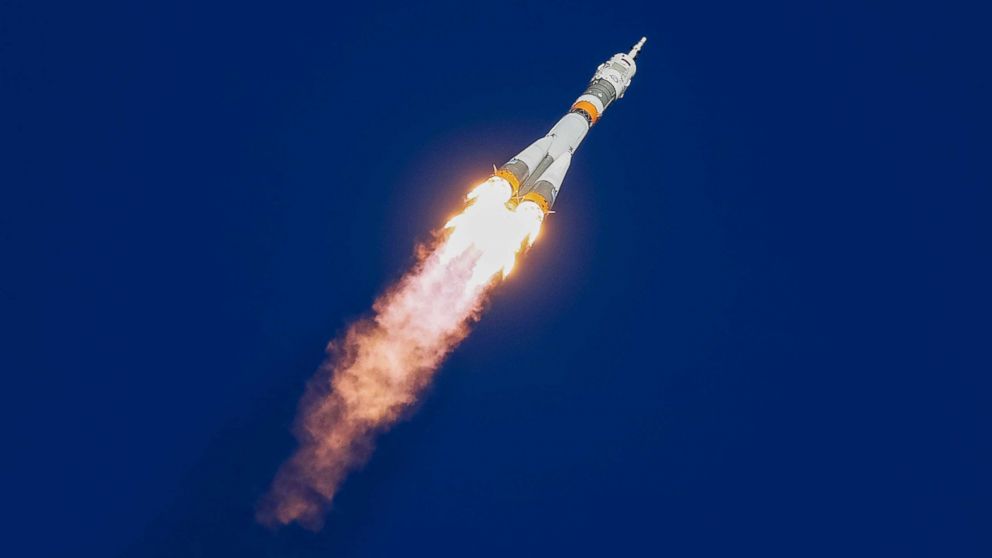 5d ago
&nbsp
Rocket carrying American and Russian malfunctions, forcing emergency landing
Shamil Zhumatov/Reuters The Soyuz MS-10 spacecraft carrying the crew of American astronaut Nick Hague and Russian cosmonaut Alexey Ovchinin blasts off to the International Space Station (ISS) from the launchpad at the Baikonur Cosmodrome, Kazakhstan, Oct. 11, 2018. Russian space agency Roscosmos/Handout via Reuters U. S. astronaut Nick Hague, left, speaks with head of the Russian space agency Roscosmos Dmitry Rogozin, after the Soyuz MS-10 Hague was in made an emergency landing following a failure of its booster rockets, in Zhezkazgan, Kazakhstan on Oct. 11, 2018. Yuri Kochetkov/AFP/Getty Images NASA astronaut Nick Hague and Roscosmos cosmonaut Alexey Ovchinin board the Soyuz MS-10 spacecraft prior to the launch at the Russian-leased Baikonur cosmodrome in Kazakhstan on Oct. 11, 2018.
×
That's all there is!
At BETA we write compact articles so that they display in full when viewing our news feeds. We don't think you should have to click into every article to get great content. If you do need to dive deeper, you can always click into the article title and explore the related links.