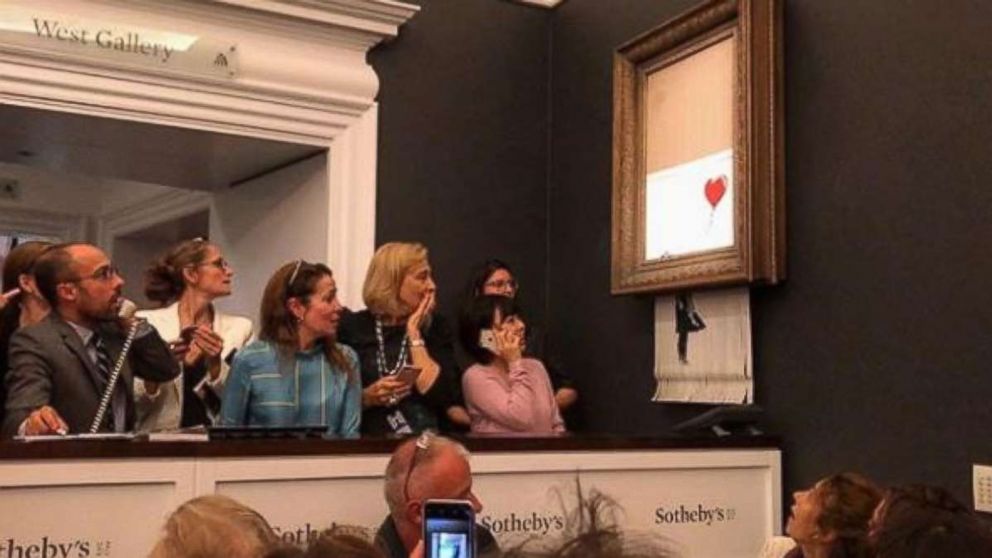 5d ago
&nbsp
Bidder still going through with purchase of Banksy self-destructed painting
The winning bidder for a Banksy painting that self-destructed during an auction last week has decided to go through with the purchase, auctioneer Sotheby's said Thursday. Alex Branczik, head of contemporary art for Europe at Sotheby's, says it is "the first artwork in history to have been created live during an auction. ""Girl With Balloon," which depicts a small child reaching up toward a heart-shaped red balloon, was originally stenciled on a wall in east London and has been endlessly reproduced, becoming one of Banksy's best-known images.
×
That's all there is!
At BETA we write compact articles so that they display in full when viewing our news feeds. We don't think you should have to click into every article to get great content. If you do need to dive deeper, you can always click into the article title and explore the related links.