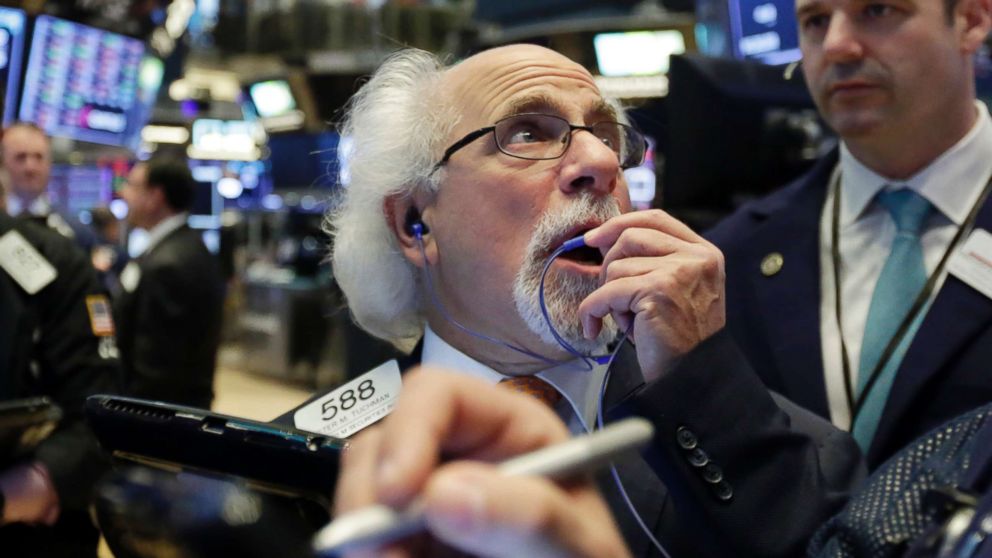 5d ago
&nbsp
Dow plunges another 500 points, massive sell-off extends into 2nd day
The recent rise in interest rates, while not sudden, is adding to investors anxiety about the markets, Mike Matousek, head trader at U. S. Global Investors, told ABC News. The Associated Press Ryan Falvey The Associated Press Gregory Rowe Innes, the Singapore-based head of Head of Trading for Asia Pacific with OANDA, attributed the slide to a combination of factors, including the possibility further interest rate hikes and the battle over tariffs between the U. S. and China. Asia stock indexes added to the global market's pain on Thursday, with benchmarks in Shanghai, Shenzhen and Tokyo all skidding between 4 and 5 percent.
×
That's all there is!
At BETA we write compact articles so that they display in full when viewing our news feeds. We don't think you should have to click into every article to get great content. If you do need to dive deeper, you can always click into the article title and explore the related links.