The Dow Jones Industrial Average plunged on Tuesday amid fears of an economic downturn, led by disappointing bank earnings and unresolved trade issues between the U. S. and China. On Tuesday, President Trump has declared himself a "Tariff Man" in tweeting about the state of progress with China, doubling down the threat to raise tariffs on Chinese goods if a deal isn't solidified. "People think there is not 'substance' behind Trumps tweets about tariffs so the markets are giving back the gains from before the G20 meeting," Michael Matousek, head trader at U. S. Global Investors, told ABC News.
×
That's all there is!
At BETA we write compact articles so that they display in full when viewing our news feeds. We don't think you should have to click into every article to get great content. If you do need to dive deeper, you can always click into the article title and explore the related links.
5m ago •
&nbsp
Headlines
Business
---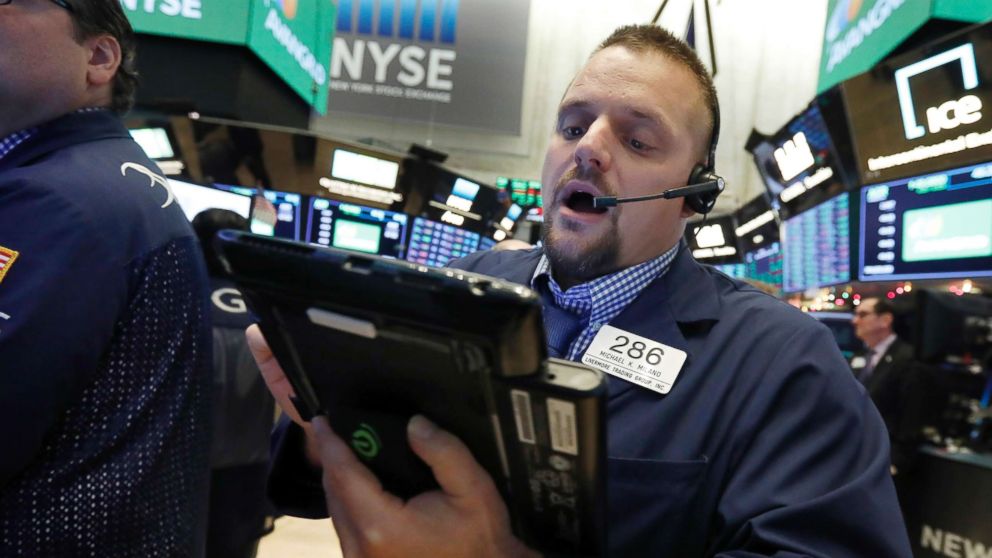 ---