Alabama coach Nick Saban called ESPN reporter Maria Taylor to apologize for his reaction to her question about the Crimson Tide's quarterback situation following their win over Louisville on Saturday night. "Well, I still like both guys," Saban said. Saban has continually grown more frustrated by questions about who will be Alabama's starting quarterback -- Tua Tagovailoa or Jalen Hurts.
×
That's all there is!
At BETA we write compact articles so that they display in full when viewing our news feeds. We don't think you should have to click into every article to get great content. If you do need to dive deeper, you can always click into the article title and explore the related links.
3w ago •
&nbsp
Headlines
Sports
---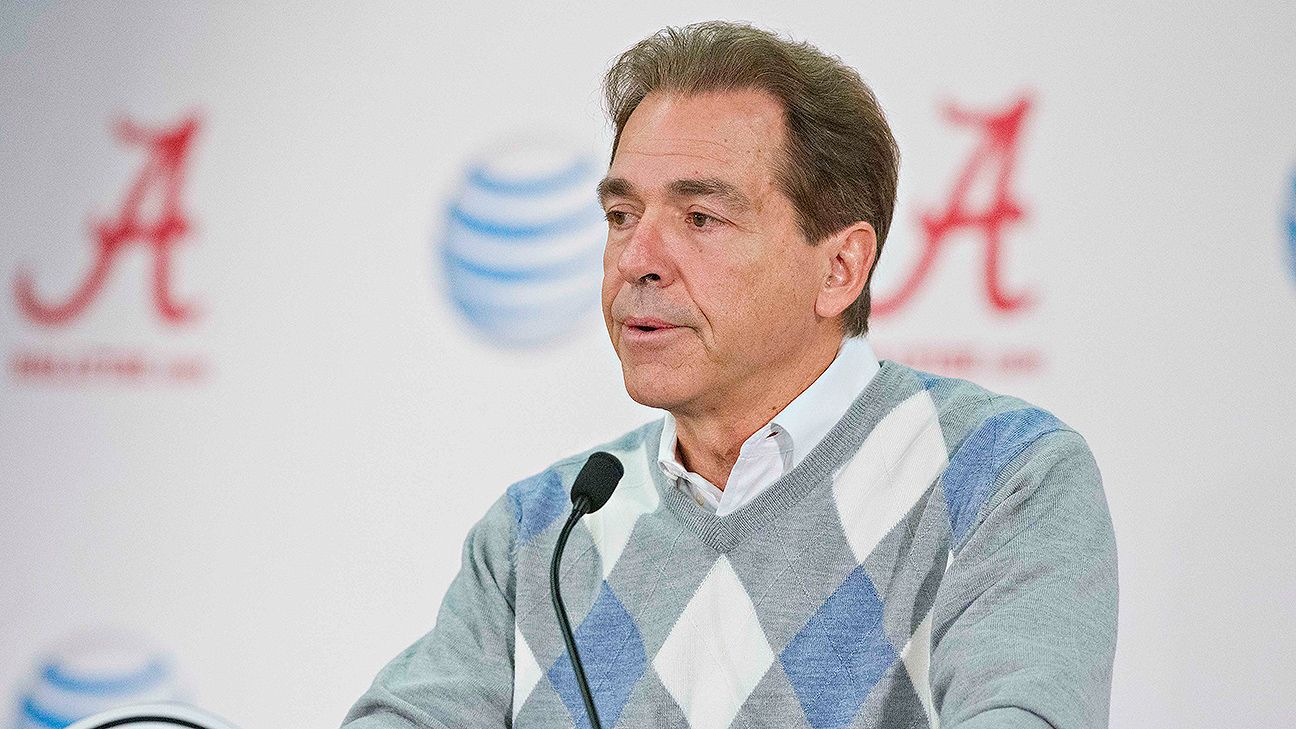 ---