Alabama coach Nick Saban said he intends to play both of his star quarterbacks, Tua Tagovailoa and Jalen Hurts, when the top-ranked Crimson Tide open the season Saturday against Louisville (8 p. m. ET on ABC). 1 Related
Hurts, a junior, is 26-2 as a starter, but Tagovailoa came off the bench as a true freshman to rally Alabama to victory in last season's national championship game. "I think we have two guys that are weapons, and they've both played well, so the plan is to play both guys in the game," Saban told ESPN's Chris Fowler in an interview that will air on College Gameday on Saturday.
×
That's all there is!
At BETA we write compact articles so that they display in full when viewing our news feeds. We don't think you should have to click into every article to get great content. If you do need to dive deeper, you can always click into the article title and explore the related links.
3w ago •
&nbsp
Headlines
Sports
---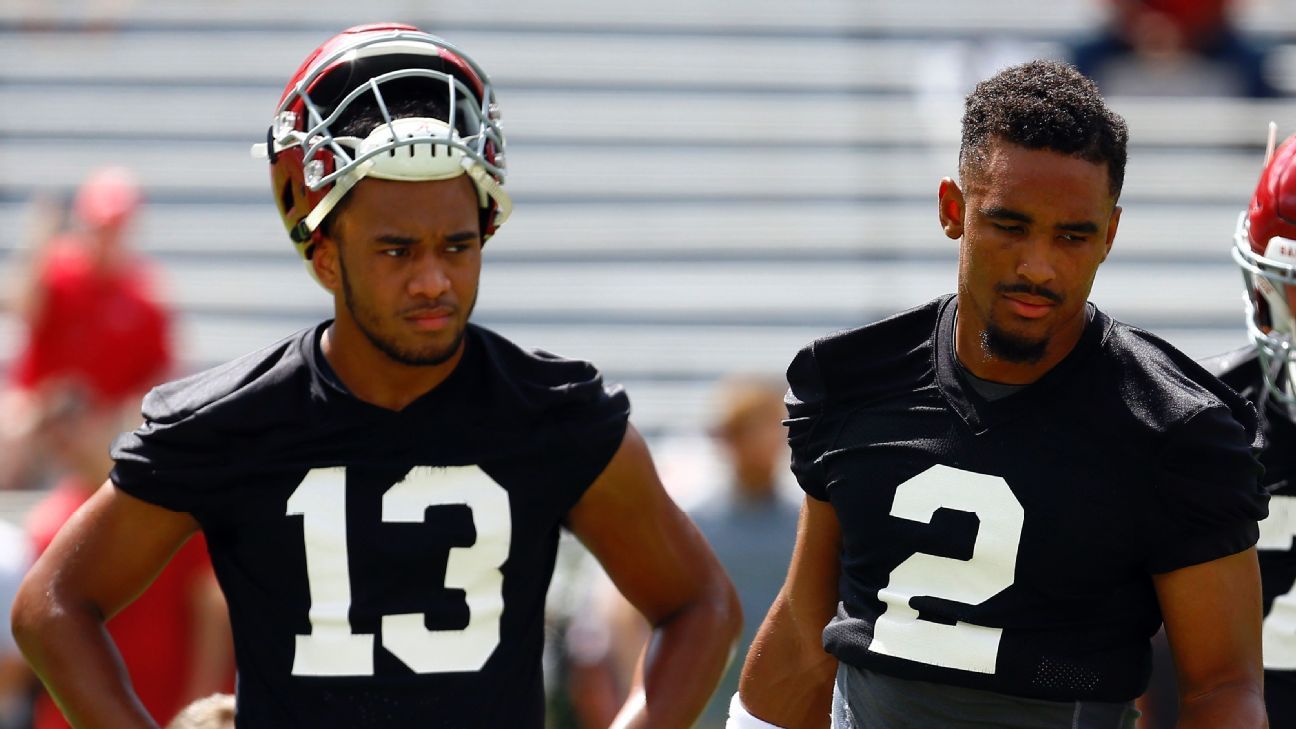 ---