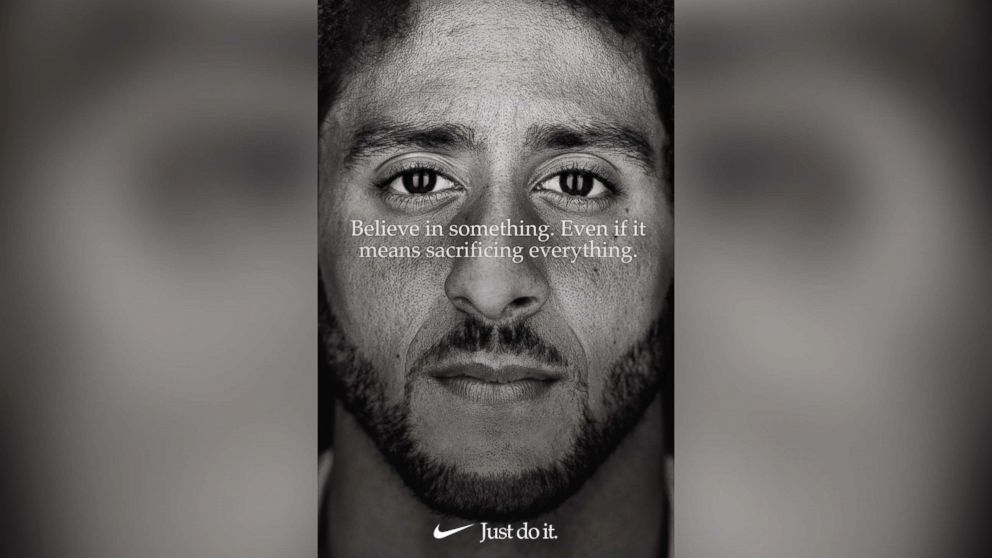 2w ago
&nbsp
Nike's Colin Kaepernick 'Just Do It' campaign is controversial, but on brand: Experts
Nike commemorated the 30th anniversary of its iconic "Just Do It" campaign with ads featuring embattled NFL player Colin Kaepernick -- a move that immediately raised controversy online. Some see the ads as a risk for the company, but experts say Nike has been known to embrace public controversy. Colin Kaepernick/Twitter Colin Kaepernick appears in a Nike ad that was posted to his Twitter account on Sept. 3, 2018.
×
That's all there is!
At BETA we write compact articles so that they display in full when viewing our news feeds. We don't think you should have to click into every article to get great content. If you do need to dive deeper, you can always click into the article title and explore the related links.